Teachers, parents and students can now see what the biggest changes coming to Indiana's ISTEP tests in English and math will look like.
ISTEP, given to all students in grades 3 to 8, is being reworked this year and ramped up, with more challenging questions built on new standards that aim to assure kids finish high school ready for careers and college. Chalkbeat published some sample questions for the new ISTEP earlier this week.
But besides tougher questions, next spring's ISTEP will also include "technology-enhanced" questions that, for the first time, take advantage of the fact that students take the exam online. Online standardized tests no longer have to rely on the multiple-choice format of the past. Now they can ask students to demonstrate knowledge in ways that were not practical on paper-and-pencil tests.
How will these new questions be different? Here's a look.
For math questions, students might be asked to:
Use a number pad to enter the numerals for an answer.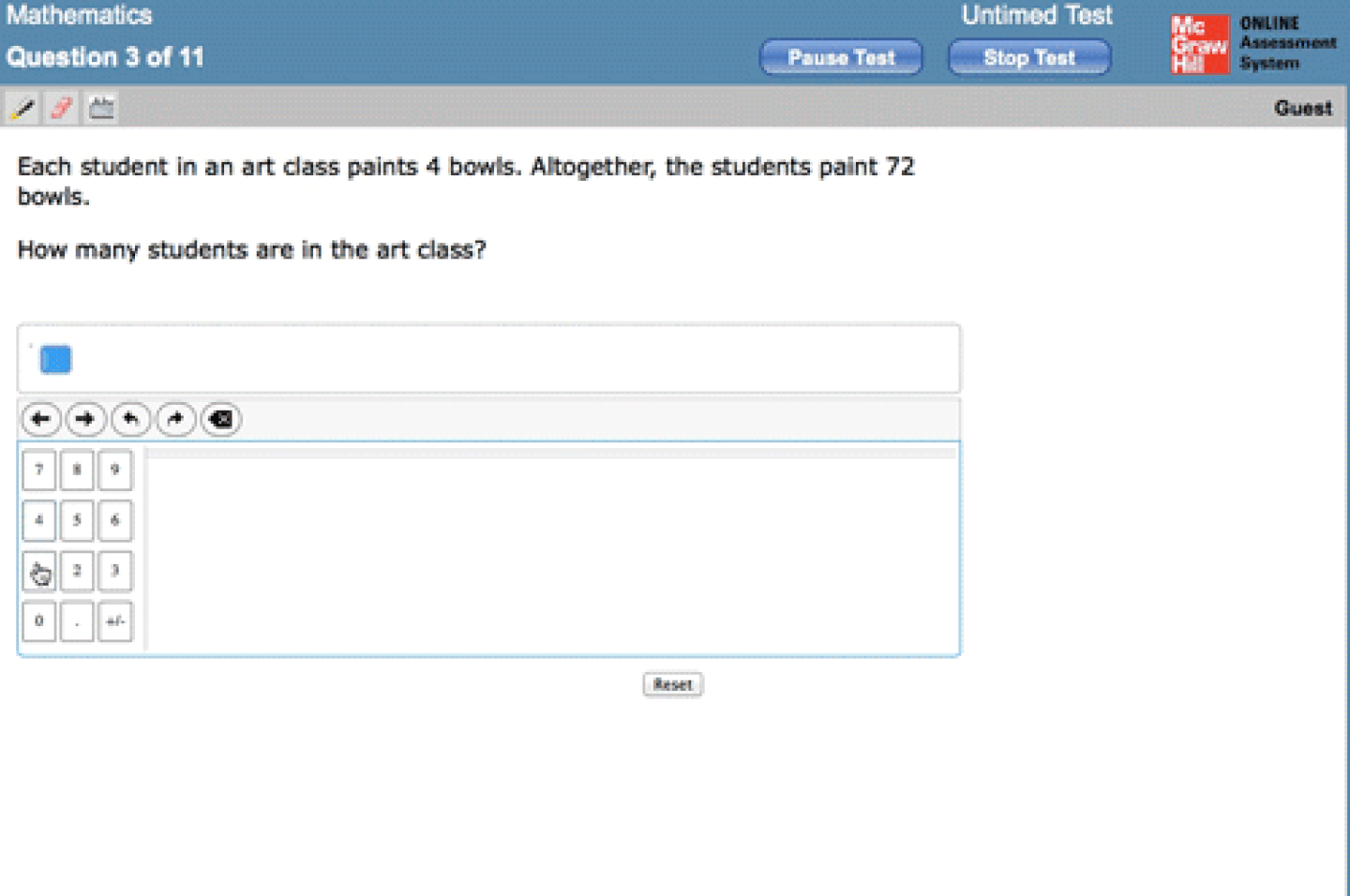 Select or add points to a graph.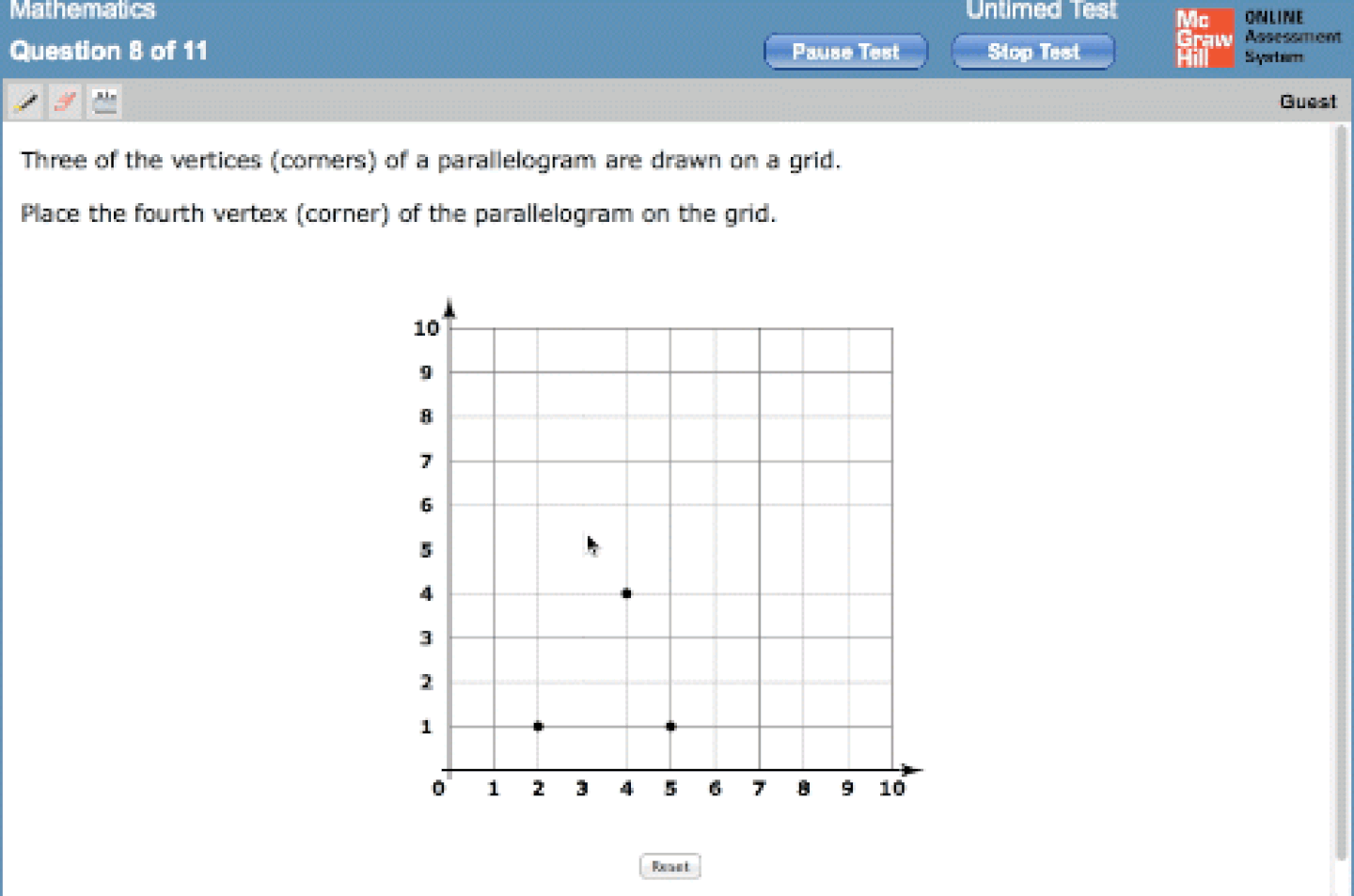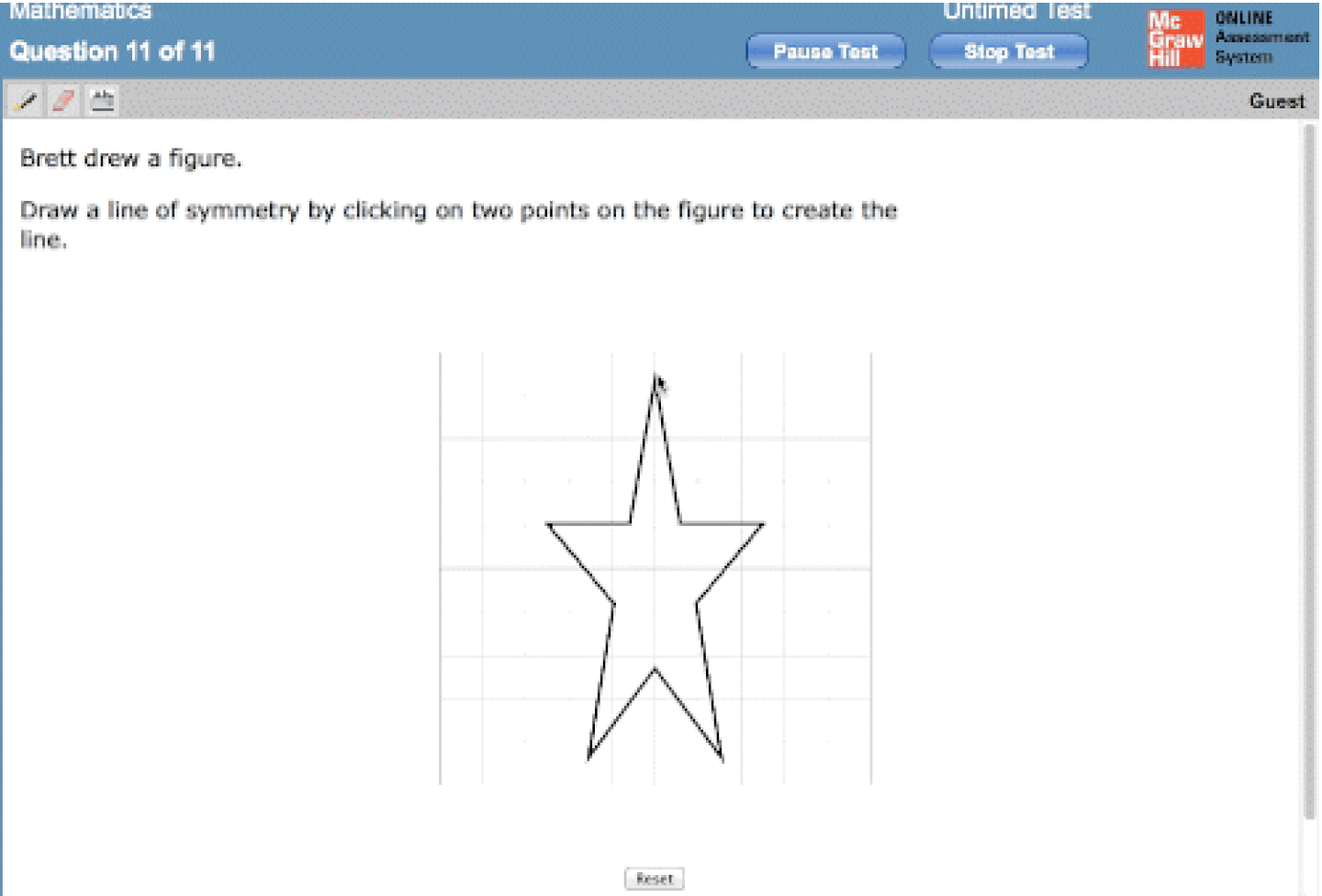 Or use a drop down menu to pick options to complete an equation.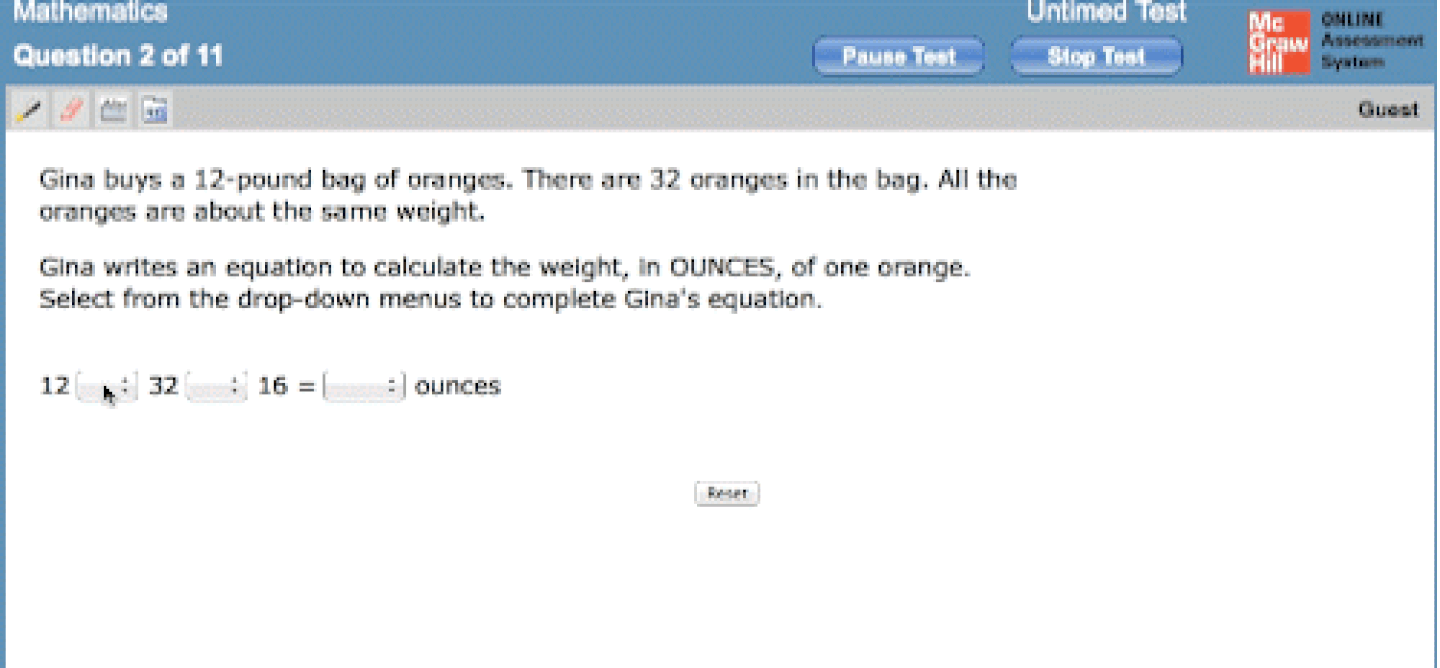 In English, students might be asked to:
Select highlighted parts of a passage to support an answer.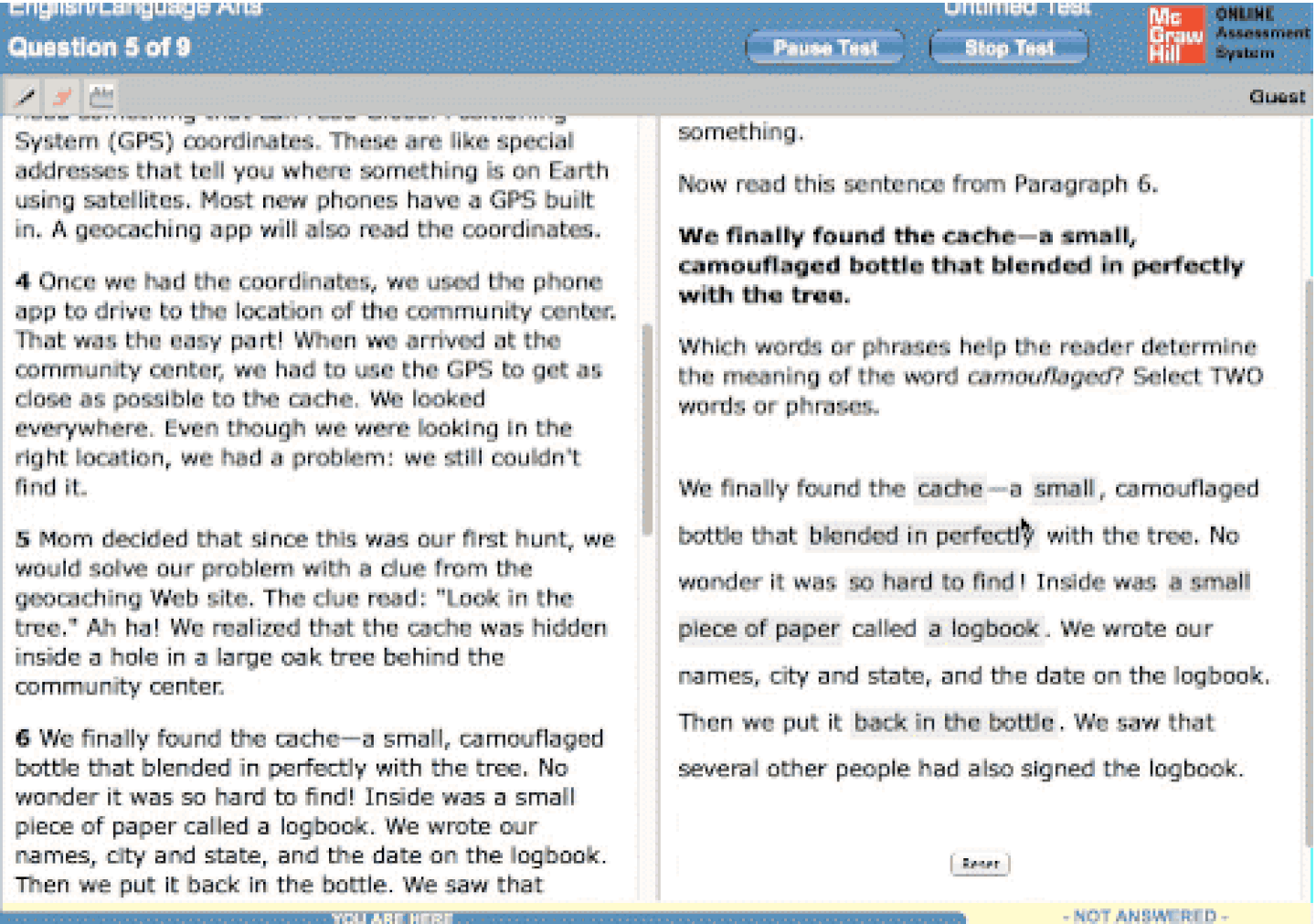 Or drag sentences to complete a paragraph.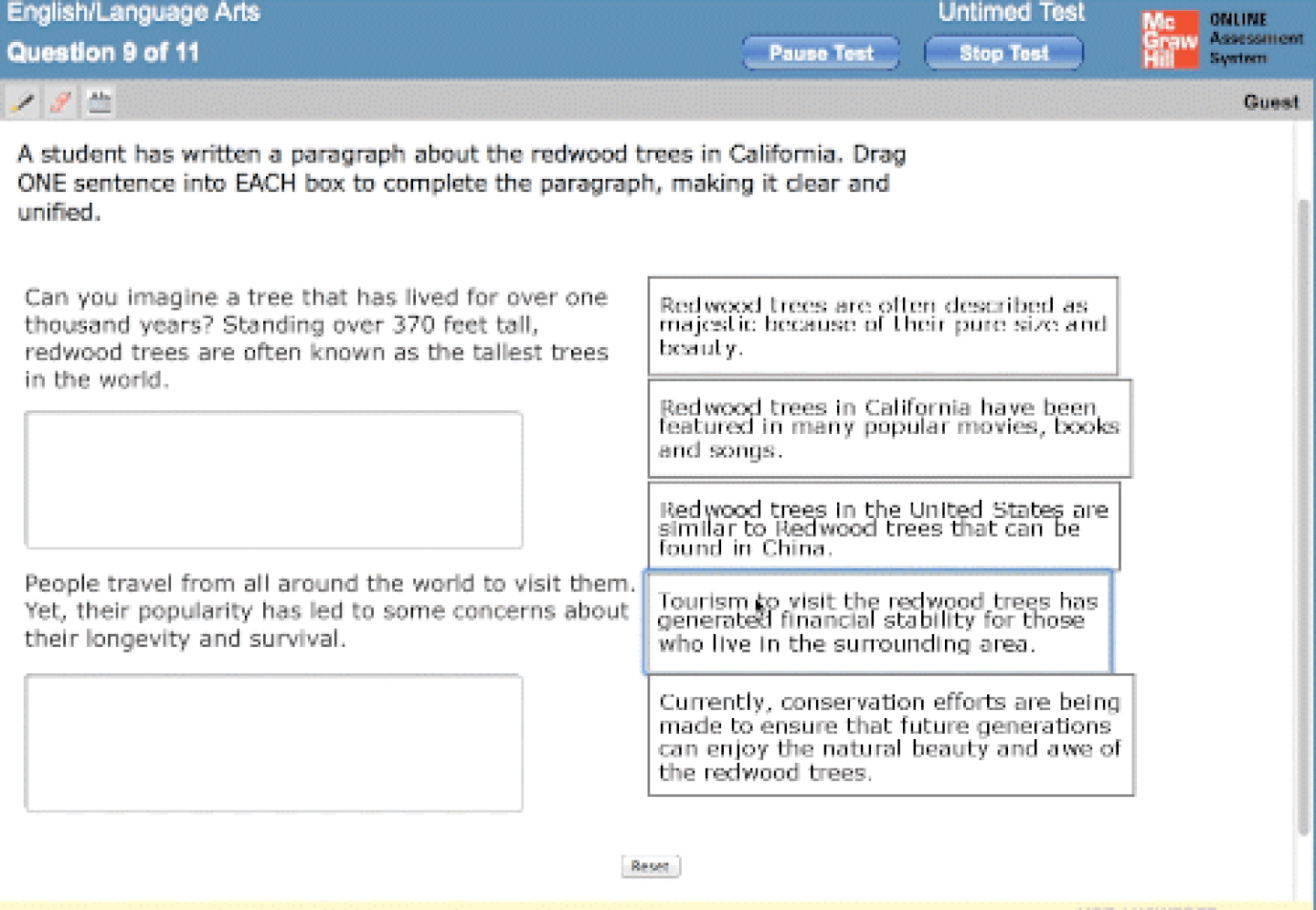 Generally, the test-taking process on test creator CTB-McGraw Hill's samples is pretty straightforward. You can move back and forth between questions, and the controls are labeled. However, parents, students and teachers might want to take note of a few things before they jump in:
The practice tests aren't scored. When you finish a test, you are thanked and then redirected to the main page.
There are no instructions about whether a calculator or scratch paper is allowed. Parents and students will want to check with their classroom teachers about current policies, but the state is still developing a revised calculator policy for this year's math section.
Some of the actions required by the math questions are fairly precise — clicking or dragging small points on a grid or using points to create lines. A little practice, however, should help students get the hang of it.
To learn more about the upcoming ISTEP tests and find resources created by the Department of Education, visit its website.